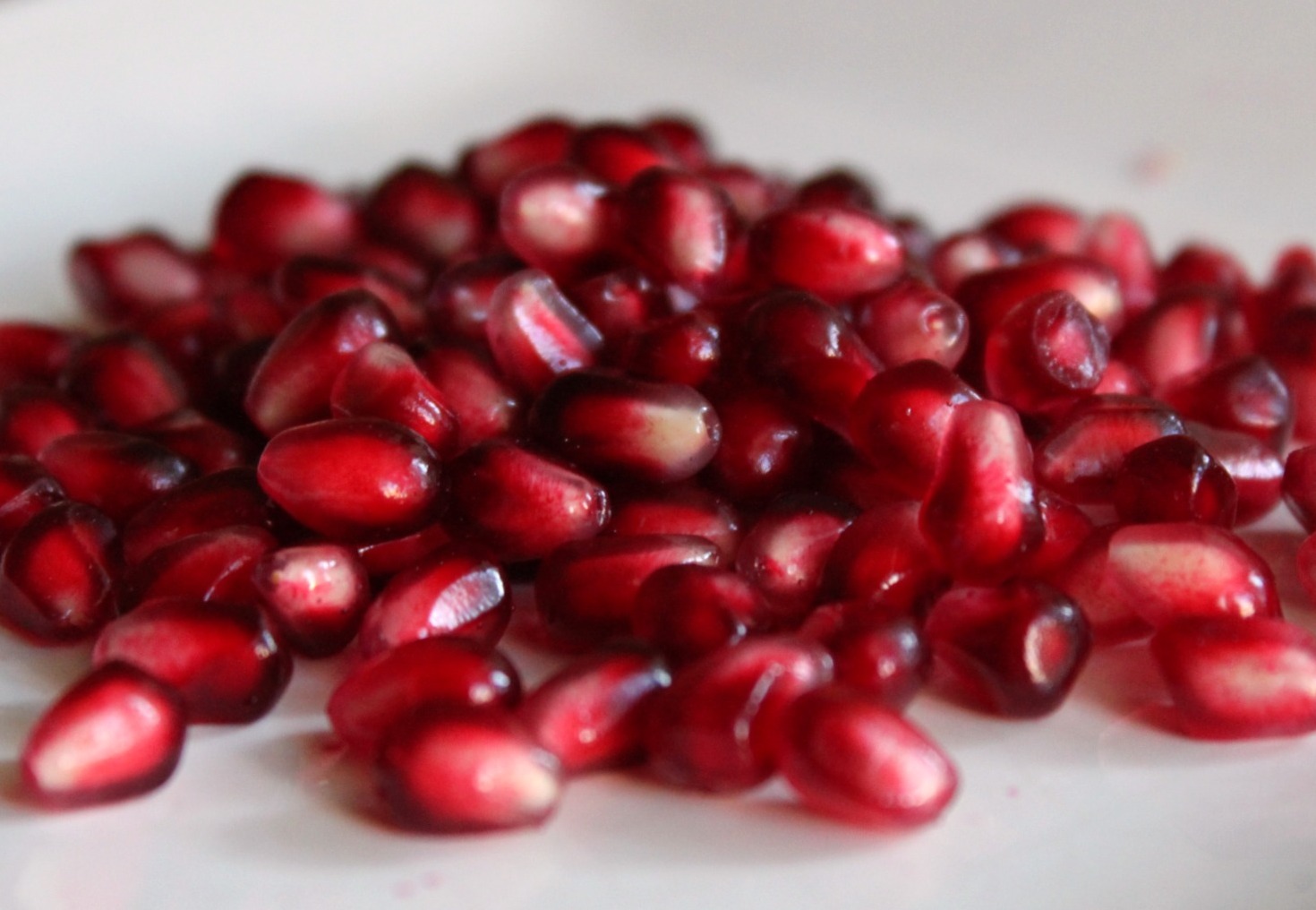 Are you worried about your blood pressure and how it's affecting your health? Maintaining healthy blood pressure helps prevent heart attack and stroke, but a new study found that 50% of people taking medication to fight hypertension still don't actually have control of their blood pressure. Luckily, we've made a list of four delicious ways you can promote a healthy heart:
1. Cranberry Juice
The American Heart Association has found that a daily glass of this fruit juice can lower blood pressure. The secret is the abundance of antioxidants found in the berries. Just make sure you drink the unsweetened variety to avoid spikes in blood sugar levels.
2. Pomegranate Seeds
Researchers at Penn State have found that eating a serving of pomegranate seeds before exercising can help keep your blood pressure at a healthy level, allowing you to exercise harder and longer. As an added bonus, this fruit is packed with antioxidants.
3. Hot Cocoa
A recent study found that eating three tablespoons of cocoa powder a day can lower your blood pressure by two to three points; flavanols, a compound found in cocoa, help blood circulation in your blood vessels. There's nothing quite like a mug of hot cocoa to combat the cold winter weather and promote heart health too!
4. Beans
A study published in the Archives of Internal Medicine found that consuming legumes could lower one's systolic blood pressure number by 4.5 points. In addition, beans can lower your risk for developing type 2 diabetes.
At Home Care Assistance,
our caregivers
are trained in our proprietary
Balanced Care Method
, which promotes several lifestyle choices, one being a healthy diet. Many of our clients have cardiovascular issues which is why our caregivers are experienced in heart healthy cooking techniques.